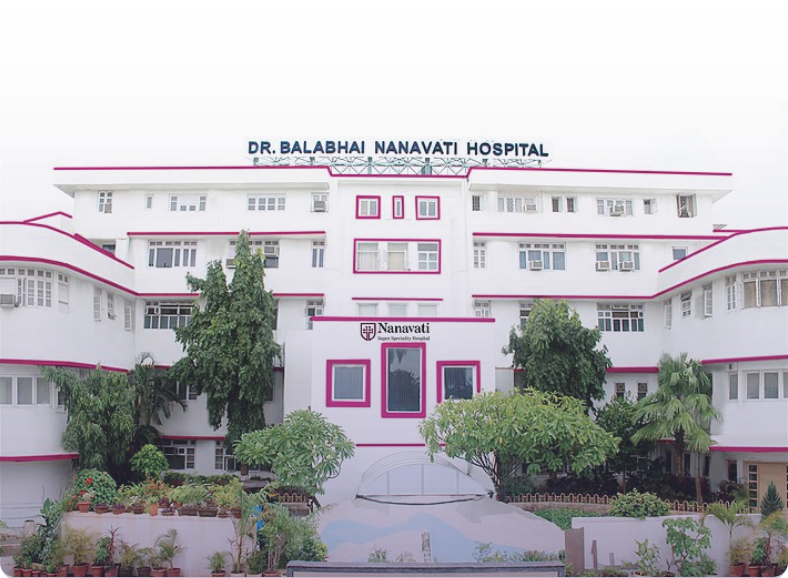 Dr. Balabhai Nanavati Hospital Trust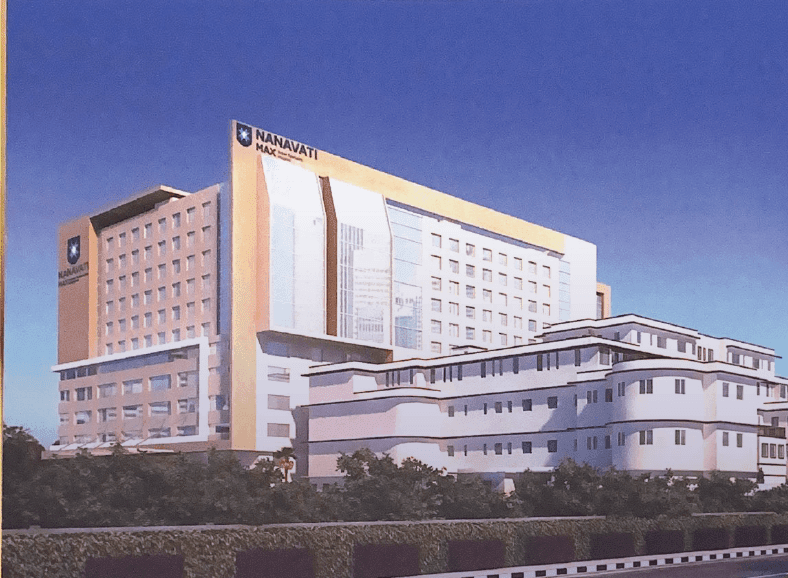 Nanavati Max Super Speciality Hospital
Nanavati Max Super Specialty Hospital
The foundation stone at Dr. Balabhai Nanavati Hospital was laid by the Late Prime Minister Mr. Jawaharlal Nehru in November 1950, and the hospital opened its doors to its first patient in May 1951. The hospital has since completed over 56 years of dedicated service, and we pride ourselves on offering quality world class medical care. Our well-equipped hospital rooms, state-of-the-art Heart Institute and technologically advanced equipment and systems are all backed by the expertise and reputation of the Hospital's consultants, resident doctors, nurses and paramedics. Dr. Balabhai Nanavati Hospital prides itself on its attention to maintaining a high standard of quality and hygiene. The hospital serves 100% vegetarian meals, and offers patients the facility of selecting from different cuisines, ranging from Indian to Chinese. The Hospital is conveniently located on Swami Vivekanand Road, Vile Parle (West), just opposite the Flying Club. Easily accessible, the Hospital links up to the main highways and roads, as well as to Public Bus Depots and Railway Stations.

Nanavati Hospital stands out with exceptional healthcare services. With a team of 74 full-time doctors and 281 consultants, the hospital offers 73 ICU beds, 216 wards, and 14 operating theaters across its building configuration of 3 basements and Ground + 11 upper floors. The recent expansion added 319 beds in Phase I and 268 beds in Phase II, resulting in a final bed strength of 756. The hospital now boasts a total of 22 operating theaters and 170 intensive care units. The departments span across the existing building, covering General Medicine, General Surgery, OBG, ENT, Pediatrics, Ophthalmology, Dermatology, Gastro, and Plastic Surgery, while the new building houses departments such as Cardiac Sciences, Spine, Neurosciences, Orthopedics, Renal Sciences, Oncosciences, Liver & Biliary Sciences, and Pulmonology & Respiratory Sciences. With 48 OPD rooms and an average of 411 patients per day, Nanavati Hospital embraces medical tourism and digital marketing to ensure top-notch care reaches a wider audience.
R & S Nanavati Charitable Trust
'R & S Nanavati Charitable Trust' was incorporated in the year 1952. Since the last 7 decades it has actively pursued its objects in establishing, maintaining and giving grants in aid, Scholarships for Education in India or in Foreign countries, Vocational Training, Development of Arts, Crafts & Hobbies and aiding Educational Institutions for education in Music, Religion, Arts, Economics, Literature and to promote General Knowledge in the Society.

Its objects are also to establish and aid Physical Culture Centres, Gymnasiums, donate to Mandirs, Halls or Sanctuaries to inculcate and propagate religious teachings and preachings and to aid centres for Spiritual and Secural training and for the advancement of the people of India.

The Trust also aides in Organizations and Institutions to uplift rural and under developed areas by donations in cash or kind to the disabled, the poor and the needy.

The Trustees remain committed to actively promote the objects of the Trust.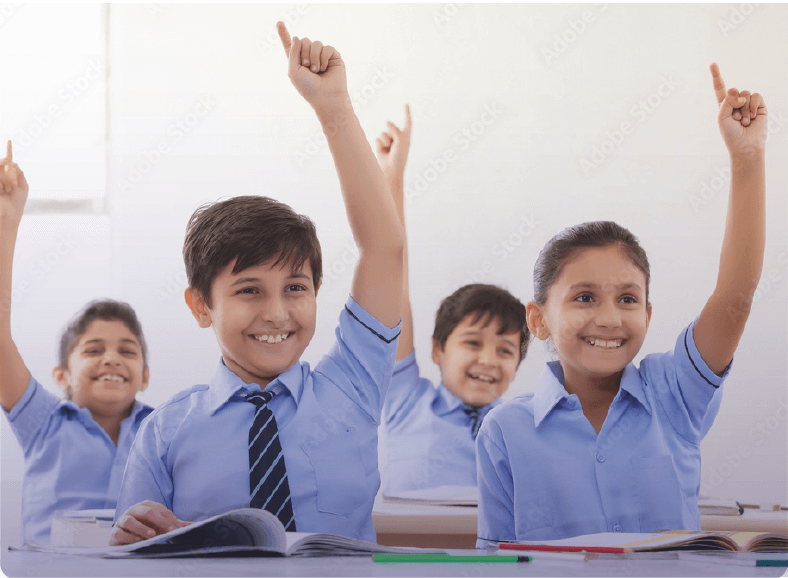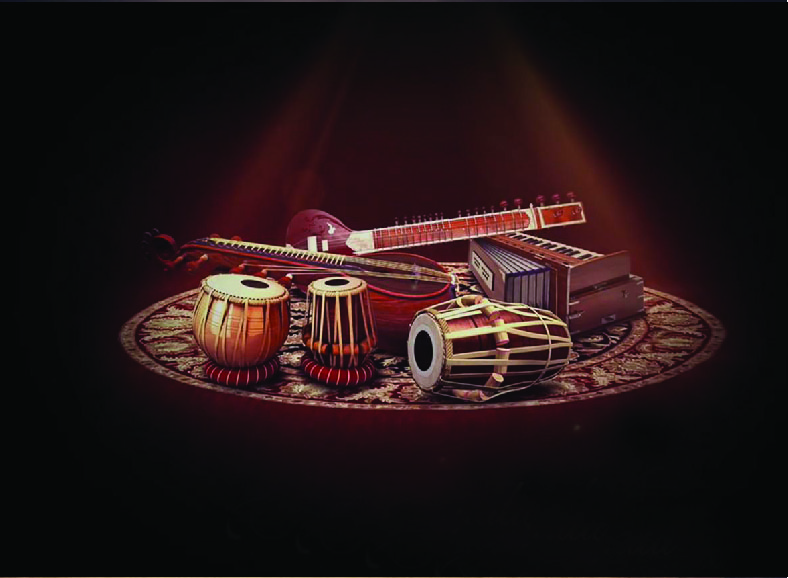 R & S Nanavati Charitable Trust 2
'R & S Nanavati Charitable Trust' was incorporated in the year 1960 Since the last 6 decades it has actively pursued its objects to aid the needy and underprivileged persons suffering from illness, physical / mental defectiveness or persons during convalescence and persons requiring medical attention or rehabilitation.

The Trust also aids educational institutions involved in educating the Society and promoting Arts, Crafts and other Vocational Training.

The Trust also promotes all forms of Art, Traditional, Tribal Folk and Art of Cinema.It encourages all forms of Visual and Performing Arts and has promoted the Saroj Jhaveri Foundation in collaboration with the National Centre of Performing Arts ( NCPA) to promote Classical Indian Music.

The Trust also sponsors exhibitions, workshops, study groups of artists and musicians and gives scholarships and grant in aid to deserving aspiring artists and musicians.

The Trust encourages, promotes and supports NGO and Social Service Organisation which have the object of helping the poor, sick, uneducated backward tribal members of the Society.

It also provides Donations, Sponsorships, Temporary aid to Individuals or Families in need of money for Housing, Education, Medical purposes and to sponsor Studies and Research of Social Sciences.

The Trustees remain committed to actively promote the objects of the Trust.