The genesis of Saroj Jhaveri Foundation can be traced back to the melodious notes of the sitar which used to fill the air, following the daily riyaz of its late Trustee and my mother, Smt Saroj Jhaveri.

Saroj Jhaveri was passionate about Indian classical music and, from an early age, dedicated herself to learning the sitar She received tutelage first from Pandit Kartik Kumar and thereafter from Smt. Annapurna Devi, daughter of the legendary Ustad Allauddin Khan Saheb, sister of Ustad Ali Akbar Khan and ex-wife of Pandit Ravi Shankar. Such esteemed and rigorous pedagogical guidance enabled her to learn the sitar in a technically correct and proficient manner.
Following her passing away in 1997 to commemorate her personal devotion and love for Indian classical music, the Trustees decided to establish the Saroj Jhaveri Foundation under the auspices of R & S Nanavati Charitable Trust The Foundation's primary goal is to promote Indian classical music by hosting high-quality public concerts every year.
To fulfill this objective, the Foundation associated with the iconic National Centre for the Performing Arts. Mumbai, to host classical music concerts under its aegis, inviting not only the most renowned and celebrated maestros, but also providing a platform for younger talent, who are torch-bearers of the future.



Priyam Jhaveri
MANAGING TRUSTEE
My family and I are delighted and ever-grateful to tabla virtuoso, Zakir Hussain, and talented artistes Niladri Kumar and Selva Ganesh for their presence this evening, to celebrate Saroj Jhaveri Foundation's 20th anniversary milestone. Their inter-generational presence on stage will surely make for a memorable musical experience.

The series of concerts organised by the Foundation since 1998, with the blessings of my father Shantibhal, would not have been possible without the continuous encouragement and support of my wife Gayatri, the guidance of my cousin Nilima Kilachand, and the enthusiasm of my sister Preeta Sonawala. I thank them all. I would also like to acknowledge the NCPA for being such a wonderful and committed partner during our 20-year journey.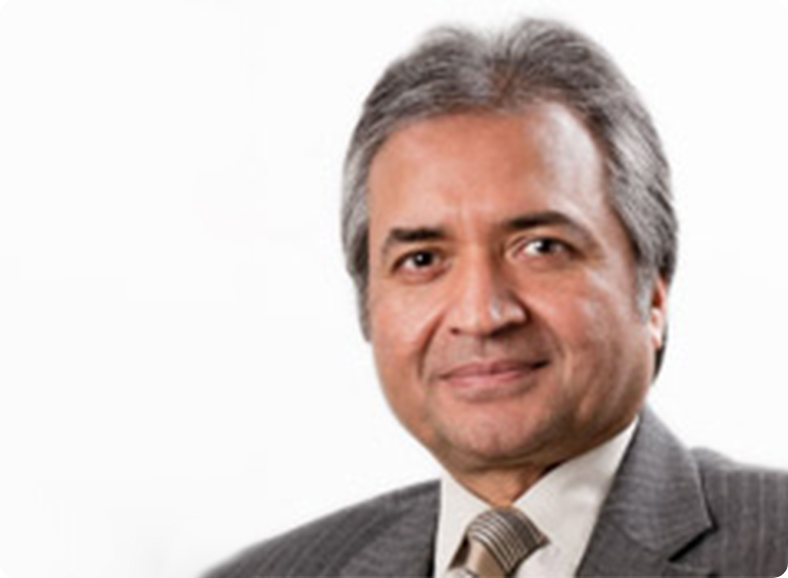 ANNIVERSARY CELEBRATION
25 years in service and music
Rightly regarded as one of the architects of the contemporary world music movement. Zakir Hussain's trend-setting work with artists from diverse traditions has resulted in many historic collaborations.
2018
Zakir Hussain, Niladri Kumar, & Selva Ganesh, TATA THEATRE
NCPA in collaboration with Saroj Jhaver Foundation presents Zakir Hussain (tabla), Niladri Kumar (sitar & zitar) & Selva Ganesh (kanjira)

This event is organised to celebrate the 20th anniversary of the Saroj Jhaveri Foundation in the service of music
2017
Irshad Khan, EXPERIMENTAL THEATRE
An eminent sitarist. Irshad Khan is acclaimed for his technical mastery over the instrument across genres ranging from classical, semi-classical to folk and fusion.
2016
Shivkumar Sharma, TATA THEATRE
In a unique presentation, the inimitable santoor maestro creates a mala (garland) of exquisite ragas transiting from one scale to another.
2015
Nishat Khan, EXPERIMENTAL THEATRE
A popular sitarist and heir to the rich legacy of Etawah-imdadkhani gharana, Nishat Khan is acclaimed for his technical mastery over the instrument and his contemporary approach to music.
2014
Ashwini Bhide Deshpande, EXPERIMENTAL THEATRE
A thematic concert based on the season of Spring in which the artiste draws on the ever-popular ragas Basant-Bahar and allied compositions.
2013
Shujaat Husain Khan, TATA THEATRE
Trained by his father, Vilayat Khan, Shujaat has an unusual style that draws from his remarkable ability to express through voice as well as the vocalised Idiom of the sitar.
2012
Taufiq Qureshi, Niladri Kumar. Satyajit Talwalkar, Gino Banks & Sheldon D'Silva, TATA THEATRE
An ensemble of young musicians, with a guest appearance by senior percussionist, Taufiq Qureshi, seeks to cross over to other genres and explore new artistic domains.
2011
Uday Bhawalkar, EXPERIMENTAL THEATRE
Uday Bhawalkar presents the typical dhrupad repertoire of alap jod, jhala, and compositions based on the delightful Spring season
2010
Shujaat Husain Khan & Tejendra Narayan Majumdar, TATA THEATRE
A jugalbandi which features Shujaat Khan an eminent sitar player from the Etawah-Imadactichan pharana and Tajendra Narayan Majumdar, an accomplished sarodist.
2009
Shivkumar Sharma with Zakir Hussain, TATA THEATRE
The concert celebrates the musical genius of Shivkumar Sharma, it spans across a broad canvas beginning with raga music and going on to delightful folk melodies from different regions of India.
2008
Amjad Ali Khan with Zakir Hussain, TATA THEATRE
This year marks the completion of 10 years of service to music by the Saroj Jhaveri Foundation and features renowned sarod maestro Amjad Ali Khan with Zakir Hussain.
2007
Hariprasad Chaurasia, TATA THEATRE
This unusual thematic concert attempts to unveil the multi faceted musical persona of eminent flautist. Hariprasad Chaurasia who performs folk melodies of various states of India along with folk rhythm instruments.
2006
Kaushiki Chakraborty Desikan & Raees Khan, TATA THEATRE
An accomplished artiste Kaushiki Chakraborty Desikan has been widely acclaimed for her. Improvisational skills Raees Khan ranks amongst the top sitarists of the world.
2005
Budhaditya Mukherjee & Bhimsen Joshi, TATA THEATRE
Budhaditya Mukherjee, a leading sitar exponent of the Imdadkhani gharana presents some rare gems of Razakhani gat-s from the rich repertoire of his illustrious gharana Bhimsen Joshi sings a selection of well-known Kirana ragas and compositions.
2004
Ajoy Chakraborty, Mahalaxmi lyer & Javed Ali, TATA THEATRE
A unique two hour presentation designed to enable listeners to enjoy and appreciate the rich raga legacy of Hindustani classical music.
2003
Rashid Khan & Shahid Parvez with Yogesh Samsi, TATA THEATRE
Two frontline musicians, Rashid Khan and Shahid Parvez, appear in a rare instrumental and vocal Jugalbandi.
2002
Kishori Amonkar, TATA THEATRE
In this unique thematic concert Kishori Amonkar explores the subtle interpretations of shringar rasa through a special selection of melodies and evocative compositions.
2001
Ali Akbar Khan with Zakir Hussain, TATA THEATRE
Ali Akbar Khan, acclaimed as a 'National Living Treasure', is admired for his brilliant compositions and his mastery over the sarod. In this rare morning concert, he is accompanied by tabla virtuoso.
Zakir Hussain
2000
Pandit Jasraj, TATA THEATRE
With the spiritual guidance of Sanand Bapu and his own genius. Pandit Jasraj has created Haveli Sangeet, a new style of temple music with an overlap between bhakti and traditional classical music.
1999
Vilayat Khan with Zakir Hussain, TATA THEATRE
A formidable force in Hindustani classical music. Vilayat Khan has shaped India's contemporary music scape with his brilliant re-interpretation of tradition.